Revolution is the largest resource recovery company in British Columbia.  Being locally owned and operated drives us to achieve the best results possible for our customers, partners and community.
For more than 30 years we have been leaders in designing and implementing easy-to-use, innovative solutions that deliver superior results at the lowest possible cost.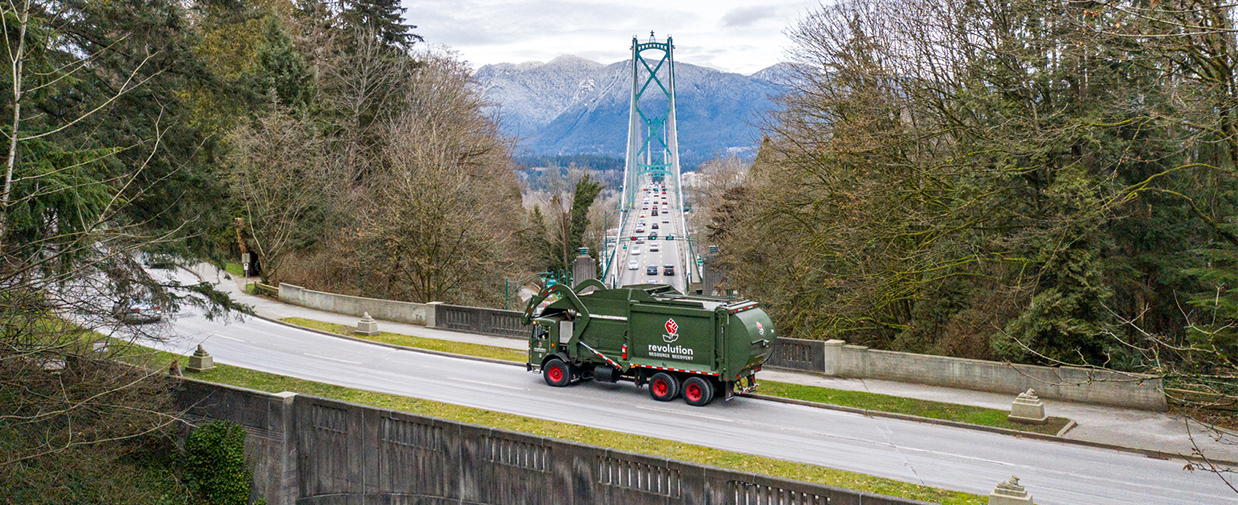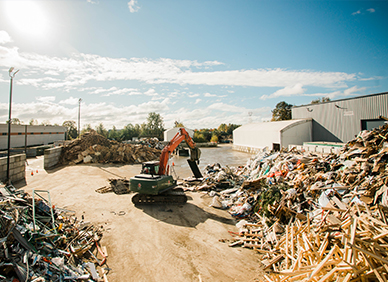 At the core of our philosophy is the need to make things as simple as they can be for you to implement and execute; saving you time, space, effort and money.  We uniquely appreciate that we are the ones trained and experienced in this business and therefore never force our job onto you.
What also makes us stand above the crowd is that we control every aspect of our process, from separation systems and collection through to sorting, classifying and processing your material to its highest and best use.  Our unparalleled network of large Resource Recovery Parks covers the entire Lower Mainland.  We there achieve an astounding 80% recovery rate: 250% higher than the real regional average!
One shining example of how we think and work is our 700 acre Revolution Ranch, one of the largest certified organic farms on Earth.  There we not only compost your food scraps and yard trimmings into high nutrient, mature Class A compost, we raise our own certified organic cattle, feed cows with our certified organic alfalfa which in turn produce certified organic dairy products and grow certified organic hops.   Something we call "Full Circle Organics".
So, we invite you to explore our website and learn more about how we might work with you to improve your business, reduce our collective impact on the environment while at the same time saving you money.  Please read on and we hope you will…
JOIN THE REVOLUTION
Very impressed with the service and value.
We have recently switched over to Revolution Resources Recovery for all waste streams in one of our locations and are very impressed with the service and value we are receiving.  Since switching over, we have had to change some of our services and I have had the pleasure of working with their Customer Service rep, Kayla F in making these changes. Kayla has been so helpful and courteous and her professional service has made for a fabulous and seamless transition.
James Ellis
Great services and pricing!
Great services and pricing! The Sales Consultant has done a great job in consolidating all the services we need for different locations under one fantastic group package and save us a big sum.  Their Customer Service team are also very helpful too!
Clara Cheng
I highly recommend them.
I have been working with Mark and his team at Revolution Resource Recovery for over a decade, and I highly recommend them. Their bins are kept exceptionally clean and the service is second to none. I know first-hand that they give back to the community through various programs and initiatives and they are always willing to work around a business's specific needs.
Waste removal and disposal has become a hot topic and is very important, and Revolution Resource Recovery has implemented standards that are second to none. Whether you are looking for a waste management company for the first time, or are considering changing from your existing one, I highly recommend giving Revolution Resource Recovery a call before looking elsewhere.
Teri James