Revolution Ranch maintains a herd of between 50 and 100 free-range cattle to produce a limited supply of lean, certified organic beef to select customers.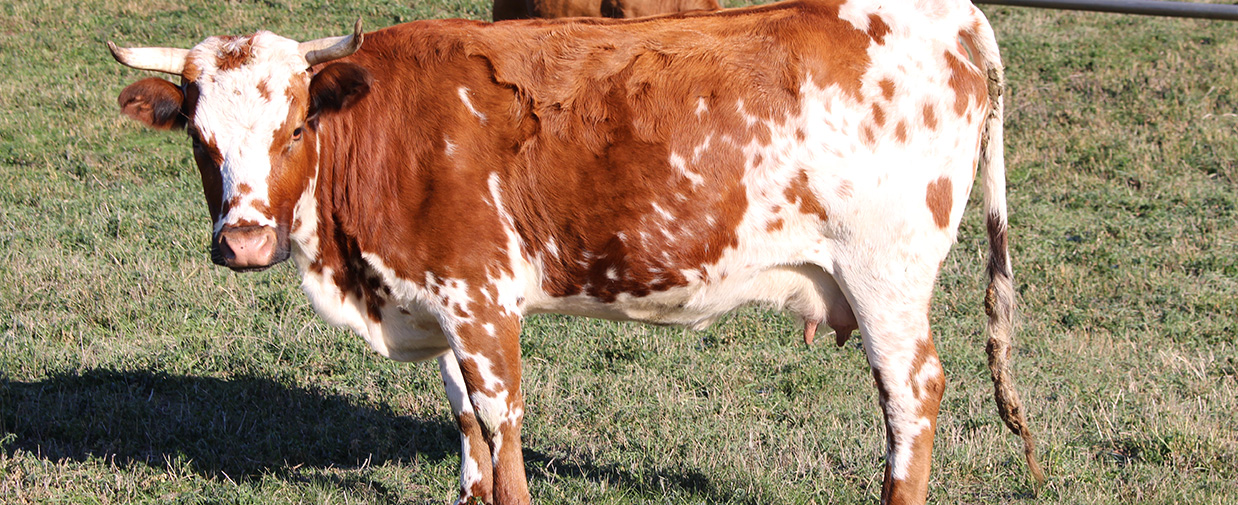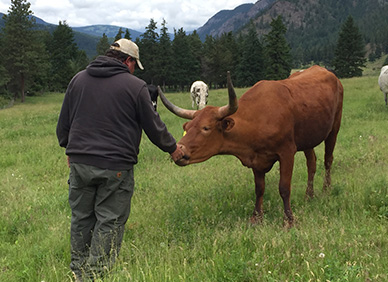 Beef
We crossbreed longhorn cows with black angus bulls to create a hardy herd that produces tender, flavourful, lean meat.
Perhaps most important to us is that our cows spend their entire lives roaming free on our 700-acre grassed and forested ranch. They NEVER see a feed lot. To us, happy cows = healthy meat!